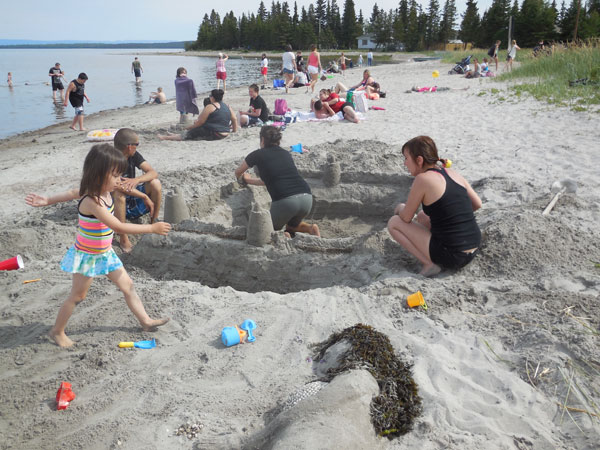 New! Flash slideshow photos from North West River Beach Festival 2014.

The Sun Dogs from Nain with fireworks rocked the 29th annual
North River Beach Festival to a close on July 27.

Check out photos on Ryakuga's Facebook.

Click here for the schedule.

Sandsculpting (photo) was a popular event at the 2013 28th annual North River
Beach Festival.

The Beach Festival once again enhanced the festival with a simultaneous stereo FM radio
broadcast (92.5 FM) and webcast.

We also set up an FM repeater station (95.1 FM) in Happy Valley Goose Bay.

Thanks to George Saunders and Labrador Specialty Services for hosting the HVGB station.

Sound guy and emcee for the beach festival was once again
Johnny Kelland of Big Land Audio.

The purpose of this site was to connect you to the simultaneous
festival webcast on July 26 and 27.

Thanks for tuning in !




Photo is from the 2013 beach festival in North West River, Labrador.

All music, graphics and information are
copyright of the respective authors.